Good Neighbour Ministries
Special Care Ministry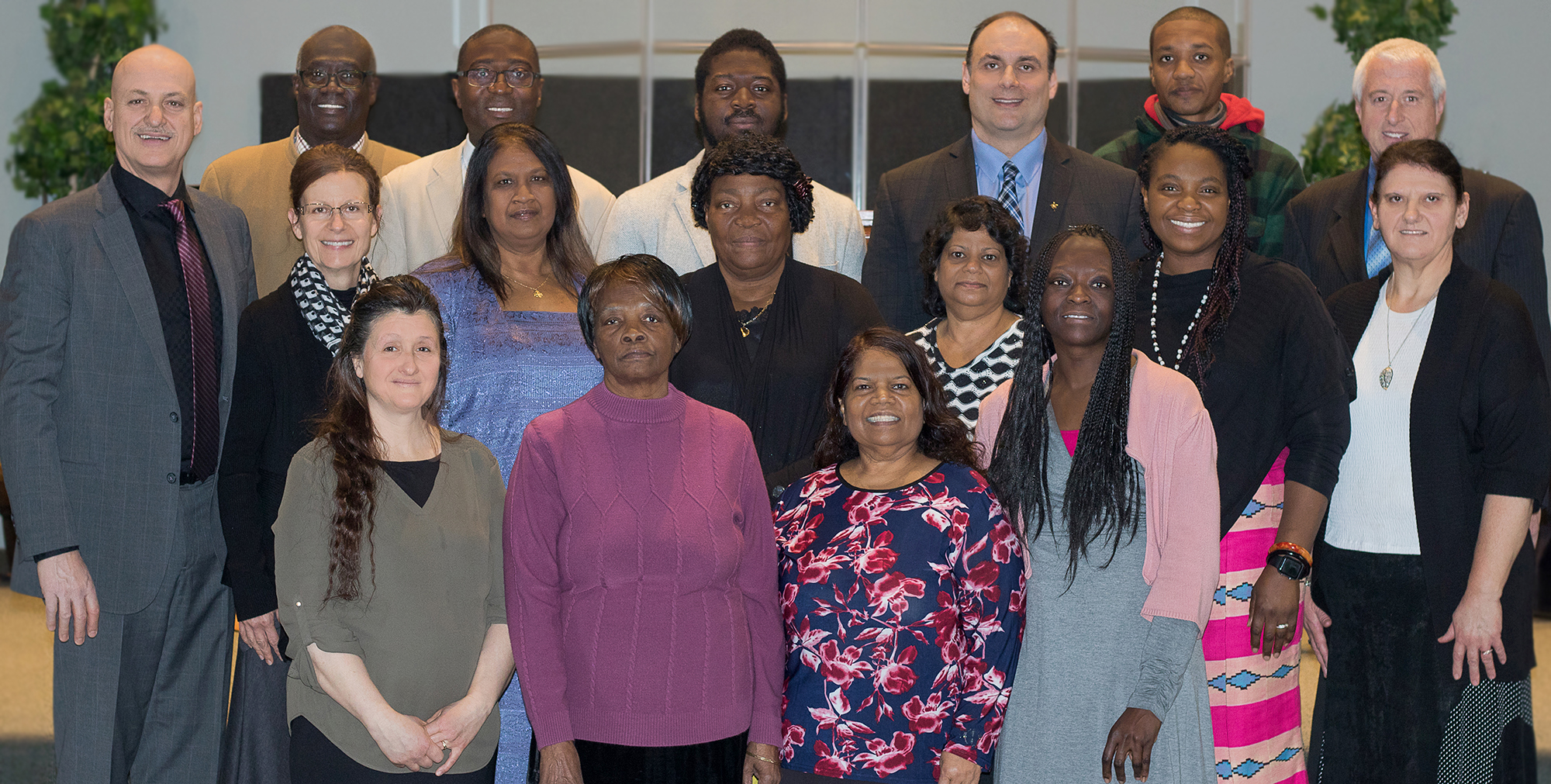 Vanessa Goossens
Eugene Boteng
Brian Goossens
Jennifer Gopaul
Jasmin Harris (not pictured)
Geeta Jaggernauth
Theresa Johnson
Patsy Kaylan
Carol Lewis (not pictured)
Fay Mason
Danny Mazzilli
Jennifer Mazzilli
Marsha Omari
Rosemarie Pelletier
Stella Pascall (not pictured)
Tim Beers
Desmond Opoku
Cory Cohen
Philip Frimpong
Faith Serwadda
Leadership Message
Hello, my name is Vanessa Goossens. I am the co-ordinator for Good Neighbour Ministries, Nursing Home visits.
I have always enjoyed being around elderly people. I believe that they have a lot to offer.
"Days should speak and multitude of years should teach wisdom." Job 32:7
This ministry is about caring and loving others by coming to their level and accepting them for who they are.
Our purpose: is to encourage the residence, to lift their spirits and  "Win Souls For Christ."  This is done through prayer, worship and introducing them to the Word. Through dedication and compassion for the residence and staff over the years we have bonded with the people, where friendship is formed, lives have been changed and eyes have been opened.
We have two Nursing Home Teams.
Team 1, visits Burloak Long Term Care.
Team 2, visits Cama Woodlands Nursing Home.
Both teams visit the Nursing Homes once a month on Sunday's and spend 1 hour with the residence.
The Nursing Home Ministry is open to everyone, young and old, brothers and sisters. "All God needs is a
willing heart." The Nursing Homes do require that a  "Vulnerable Sector Search"  be done.
Thank You and God Bless You,
Vanessa Goossens