Good Neighbour Ministries
Worship Ministry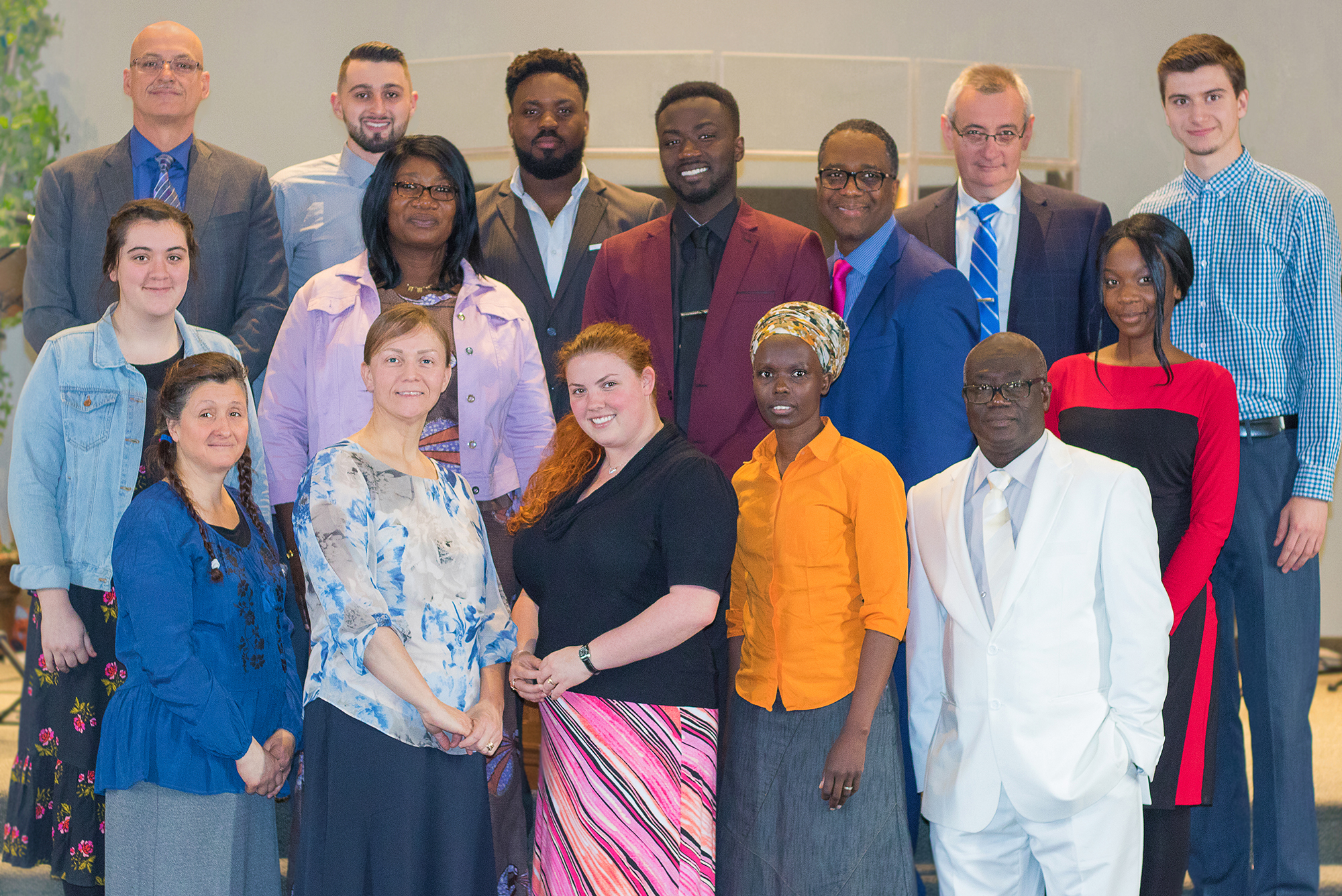 Mike Brennan – Worship Leader
Abigail Antwi – Keyboard/Piano
Mary Antwi – Vocals
Paul Antwi – Saxophone
Debra Beers – Vocals
Alyssa Bessey – Vocals
Meshel Brennan – Keyboard/Piano
Daniel Goosens – Drums
Josh Goosens – Drums
Anthony John – Guitar/Vocals
Danny Mazzilli – Bass/Vocals
Desmond Opoku – Bongos
Sam Opoku – Saxophone
Rosemarie Pelletier – Vocals
Ruth Tombe – Flute
Worship Leader's Message
Jesus said, "There is coming a time when the true worshiper will worship in spirit and in truth". We are so grateful that The Lord Jesus has sent His Revealed Word to us, and has given us His precious Holy Spirit. We are fulfilling this prophecy as we simply receive His Word and go out and live it!
My name is Mike Brennan, and I have the great priviledge of leading the worship at Good Neighbour Ministries. Our worship team consists of 14 musicians/singers, ranging in age from 16 to 60. Seven instruments and a handful of singers come together twice a week to make a joyful noise unto the Lord. We love to lift Him up with praise and worship, singing a blend of old, classic hymns, and new recently written, hot off the press songs inspired by the Word of the hour. With a multi-cultured congregation and worship team, it compels us to use different styles of music, from African to West Indian, and we all enjoy the benefits!
We readily admit, however, that without Him, we can do nothing. We need the leading, blessing, anointing and Presence of The Lord every time we come together, and we thank Him for granting it to us.
We look forward to having you come and worship with us, and feed at The Master's Table. Come and dine!
Mike Brennan